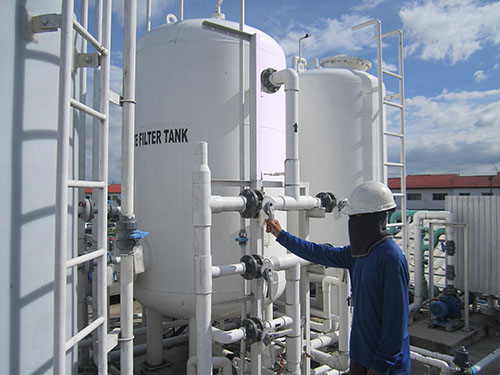 Water and Waste Water Treatment System
Our company is the specialist in environment especially in Waste water Treatment System of usable and drinking water. We offer the best services of consulting, planning, profitability estimation, designing, Construction, development system, operate and maintenance of Waste water Treatment plant. Furthermore, We can serve this for any business sizes according to the customer demand; Villages, Living building, Hotel, Resort, Community waterfilter system, Industrial factories, Medical-cosmetic industry and Water consumable System. Including the procurement of Waste water Treatment System, for example, Pretreatment, Carbon filter, Softener filter, Demineral filter, Ceramic filter, Reverse Osmosis unit, Disinfection unit, UF. Filter, any types of filters and all filter equipment, e.g. Water pump, Pressure tank, Ultraviolet water sterilizer, Ozone production system, Filter essence, Filter and also all filter machines types.
Pollution Treatment System
We offer the best services of Air Pollution Treatment System and also Air Treatment System in any industry This would be designed by Engineering specialists for example DCE., Cyclone, Multi Cyclone, Wet scrubber etc. Moreover, We do planning, Designing and construction system according to the customer demand. This is to develop to develop the suitable and efficient Pollution Treatment system for that area.